FAQ
Frequently asked questions regarding our products, shop policies and general information.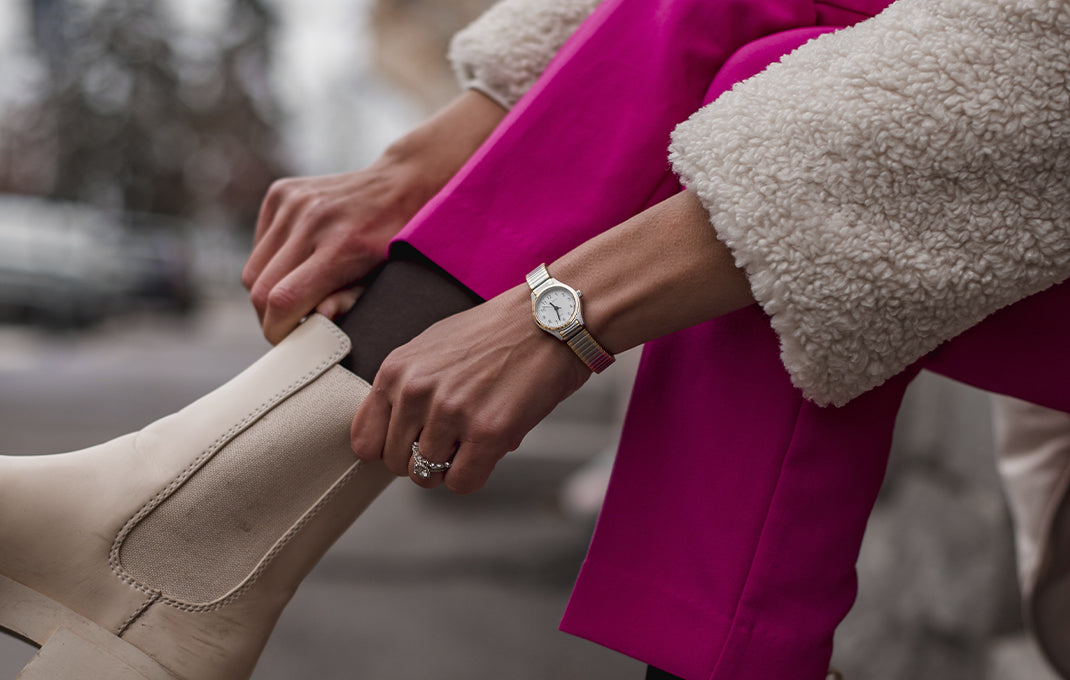 FAQ
Frequently asked questions regarding our products, shop policies and general information.
What movements do we use?

We use high-quality Japanese and swiss quartz movements. In addition, some models use Mioyta's automatic movements.


____

Water resistance

All Leijona watches are 3 ATM – 10 ATM water resistant. Water resistance can be expressed in three different ways: 100 M, 10 bar or 10 ATM. All of these three variations are equal to each other in water resistance and mean the same thing.

The number reported (eg. 30 m) does not indicate the depth at which the watch may be used, but rather the pressure at 30 m deep. In other words, the seals and gaskets of a watch marked 30 m should withhold water pressure at 30 m. In practice, when in water the watch is exposed to movement, increasing pressure and thus decreasing maximum depth of use.

Unfortunately, water resistance is not an everlasting feature and with time watch seals and gaskets may harden, dry out or become brittle. If you wish to be sure about the water resistance of a watch, this feature should be tested once a year and always when changing batteries. We do not recommend using your watch in the bath or sauna, as moisture might condense inside the watch if it is exposed to notable changes in temperature or air humidity.

3 ATM = spray proof
The watch is protected from spraying water such as rain, but it must not be submerged in water or used while swimming.
5 ATM = waterproof with restrictions
The watch may be used in humid circumstances eg. the beach. It can withstand taking a shower, but swimming with it is not recommended.
10 ATM = waterproof
The watch can withstand eg. surface swimming but not scuba diving.
20 ATM = extra water proof
The watch is suitable for snorkeling. However, the watch should not be used when scuba diving or in depths that require use of compound gases such as helium.

Please note, that no matter how waterproof your watch is, leather straps are not suited for swimming, showering or snorkeling.
____

Glass

The majority of Leijona watches feature durable mineral glass, but our collection also includes some watches with sapphire glass.

____

Returns

All Leijona watches have a 14-day exchange and return policy. Detailed instructions for hassle-free returns here.

____

Claims and complaints

Despite meticulous quality control, sometimes products may be defective. If your watch displays any production, material or transport-related defects, contact us at customerservice@leijonawatches.com

Please describe the defects in as much detail as possible in order to make sure your claim runs as smoothly and quickly as possible.
_____

Damaged package

Has your parcel been mistreated? We do our very best to make sure that your order reaches you in prime condition, but sometimes shipments can come across some bad luck. If your products have been damaged, please contact customerservice@leijonawatches.com.
____
 
Delivery
All the products that are in stock will be delivered to the delivery address or the nearest pick up point by DHL. Shipping times may vary depending on the destination country (usually 3-5 business days). Read more about shipping and returns here.